Plumber City Beach – PBR Plumbing
Looking for a reliable, experienced plumber in the City Beach area? Then look for PBR Plumbing! Our Plumbing team have been servicing homes and businesses in Perth's Western suburbs since 2003. Always striving for high-quality results, we come highly recommended within the area.
When you need a plumber in a hurry, we are here for you! PBR Plumbing has over 27 years' experience in the domestic plumbing market. We pride our selves in being on time and reliable.
PBR Plumbing can assist you with all your plumbing and gas-related problems. We will always work with you to find the best solution both practically and financially. Our professional team can help with any job, no matter if it's a dripping tap, leaking toilet or a sewer replacement. You can trust PBR Plumbing to fix the problem and also prevent a recurrence.
The wide range of services we offer in the City Beach area include, but are not limited to:
Please feel free to contact us or more information on our services, availability and pricing.
At PBR Plumbing we are very environmentally aware. Our friendly team are always more than happy to offer water-saving tips and advice. Not only does this save water, it will also show when your next water bill comes around.
For a trustworthy plumber in City Beach, contact PBR Plumbing today!
View our Plumbing Services:
Gas Servicing & Installations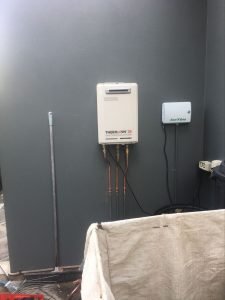 Hot Water System Repairs & Installations
Plumbing Maintenance Services
Residential New Builds & Renovations
When you need a plumber, in a hurry!
Our years of practise working to ensure a positive customer experience gives us a competitive edge against the rest. A refined and systematic approach makes booking with PBR Plumbing a seamless and hassle-free experience!
To find out more about PBR Plumbings Domestic Plumbing and Gas Maintenance Services, you can contact us on 08 9444 9914.