Blocked Drains Perth
It is inevitable that most commercial properties and residential will face blocked drains at some stage, no matter the premises. They can be frustrating, unhygienic, costly and disruptive. They also run the risk of putting your premises at risk for water damage.
At PBR Plumbing Perth we fix the root cause of a blocked drain – not just treat the symptoms of it. While quick fixes such as chemicals and DIY solutions may treat the initial symptoms of the blockage, these will only clear it superficially – causing the same issue to occur later. A blocked drain requires immediate attention and if you leave it for too long, it may cause you more damage and money.
Our drainage services for blocked drains:
> We use high-tech CCTV inspection drain cameras to inspect the cause of what has blocked the drain, allowing for possible avoidance of having to pull up pavers or tiles in areas that are not required.
Once the fault is located, we can then repair or unblock the faulty section as required.
Having a CCTV camera image of the faulty drain also allows our clients to have images recorded on file for future information if needed.
> Once we have cleared the drain with the use of our drain machines or jetting equipment, we can then come up with a future maintenance plan whether it be to repair the fault permanently or clear the drain annually to prevent further blockages.
PBR Plumbing can set your drain clearing up in our automated scheduling system which will notify you and our office when it is due.
Signs you may have a blocked drain
1. There's a bad smell in your kitchen, bathroom or outdoor entertaining area
2. Sewerage flowing out of the drain gully within the rear yard
3. Your toilet water level has changed (higher or lower)

4. There is a strange gurgling noise when water is emptying down the drain
We provide solutions for;
Blocked toilets
Blocked shower drains
Blocked sinks
Slow emptying drains
Overflowing sewer gullies
Drain maintenance program
Drain clearing/cleaning
Drain replacement
Drain repairs
Sewage pump pits or stations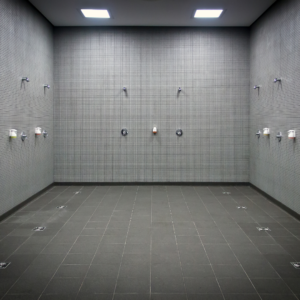 The most common cause of blocked drains are;
Debris
Tree Roots
Heavy rains/storms
Broken pipes
Incorrect pipe installation
Water flow issues and
Foreign objects
Hiring a professional to do the job will likely save you money in the long run. By pinpointing the fault in the piping system, we can reduce the cost in repairs and ensure everything is fixed properly the first time.
Call PBR Plumbing for professional advice about your blocked drain today.